Celebrating 10 years of quality tiled conservatory roofs and more…
Why choose CRS Conservatory Roof Specialist for your conservatory transformation
Swipe to see an amazing conservatory transformation
Quality tiled conservatory roofs in Yorkshire & beyond
At Conservatory roof specialists Bradford we pride ourselves on providing an excellent service coupled with great value for money. We are a family run business with over 20 years of experience in the conservatory and building industry that cares about the finer details of your tiled conservatory roof conversion. We install the high quality and lightweight Insullite conservatory roof system which has industry-leading thermal qualities of under 0.15 U value coupled with acoustic quietening properties which make it the best roof in the market.
All our customers are unique and as such we treat them that way, all products are manufactured to individual needs to ensure all our customers get exactly what they require with the personal touch. Customer satisfaction is our highest priority, 50% of all of our installations every month are recommendations from satisfied customers. They recommend friends and family because Conservatory Roof Specialists are not a high-pressure company, our prices are very competitive without compromising on quality or service.
Our trained designers can advise you on the best design for your conservatory roof both inside & out. A combination of expert survey work and manufacturing techniques ensure your installation is exactly as specified. Within 3 to 4 weeks of your order, our fully trained installers will have started your work and will then provide the finishing touches to make the job complete! From the colour of the slate to light box pelmet with LED lighting & Velux windows.
Available Nationwide
We Offer the Insullite Tiled Roof System and Iconic Garden Rooms Throughout Yorkshire, Leeds, Harrogate, Huddersfield, Skipton and Bradford.
We have a tiled conservatory roof solution for you if you live in the North East. Our installers are experienced professionals who will work closely with you to help you create the perfect outdoor space.
Providing Conservatory Re-Roofing Services
We provide comprehensive roofing systems for conservatories to clients. Our commitment to providing excellent service and great value for money is what sets us apart from the competition. With years of experience in the conservatory and building industry, we know the finer details of your tiled conservatory roof conversion.
Every customer is treated individually, ensuring they receive exactly what they need. Every product is customised to meet the needs of the individual. Every month, 50% of our installations are recommendations from satisfied customers. We are upgrading conservatories at the most affordable price. We will get in touch with you as soon as possible if you would like to know how much it costs to replace a conservatory roof. Alternatively, give us a call at the number below.
If you are looking at any of the following new conservatory roof options, we would recommend ours because with our new tiled conservatory roofs and our new A-rated windows, you will be ensured a warm, comfortable living space, which will lower your energy bills in the long run.
Edwardian conservatory roof
Flat roof modern conservatory
Glass conservatory roof
Hybrid conservatory roof
Gable end conservatory with a tiled roof
Polycarbonate conservatory roof
Thermal conservatory roof
Victorian conservatory roof
Modern flat roof conservatory
To learn more about all the benefits of our tiled conservatory roof solution call 0113 209 3296.
Tiled Conservatory Roofs
Is your conservatory freezing cold in winter and boiling hot in summer?
Our Tiled Conservatory Roof System offers a completely thermally efficient solution for replacing existing conservatory roofs with a new one. Conservatory Roof Specialists offer multi-layered insulation systems to make your conservatory warm in winter and cool in summer, as well as deadening rain or hail noise.
Best Quality Tiled Conservatory Roof
We provide a wide range of slate roof conservatory roof services to our clients. Our conservatory roof replacement includes LED lighting, plastered pelmets, and genuine Velux windows. From leading manufacturers, Tapco Synthetic Slate, and Metrotile Lightweight Roofing, we offer the largest selection of lightweight roofing tiles. If you are looking for reliable conservatory solid roof replacement services, then you can count on us. Our professionals have years of experience to provide comprehensive services at the most affordable price.
Sustainable and affordable Conservatory roof replacement services
The benefits of a tiled conservatory roof are numerous. In addition to incredible durability and minimal maintenance, it has a lifespan of up to fifty years! A conservatory with roof tiles will also look much smarter, more like a full extension than an old-fashioned conservatory. Plus, our lightweight conservatory roof tiles range will also allow you to have a tiled conservatory roof that doesn't place much strain on the structure of your conservatory. If you are looking to replace the conservatory roof with tiles, then we are here to help you.  You can contact us today for a Free No Obligation Quote for a tiled conservatory roof that we install.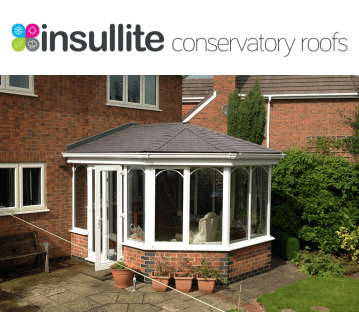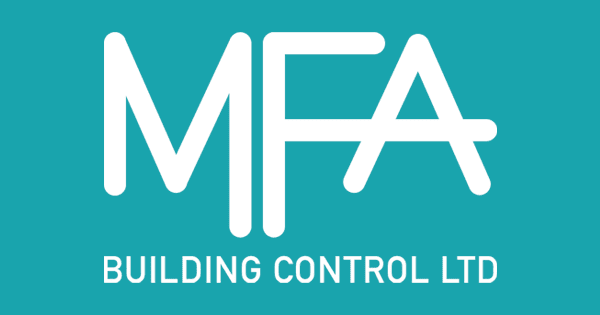 Building Control Approved System
The Insullite Quick Roof has achieved system approval from MFA Building Control, a leading Corporate Approved Inspector providing a complete Building Control service. System approval means that our roof meats the technical requirements of the Building Regulations, giving you extra peace of mind when you choose Conservatory Roof Specialists for your tiled conservatory roof project.
Iconic Garden Room
The Iconic Garden Room is a fast home extension system designed to be installed on your existing conservatory base but also suitable for new build projects.
The ultimate conservatory conversion made up of super insulated structural columns, new window frames, A-rated glazing and then it's all topped off with our thermally efficient Tiled Conservatory Roof. The Iconic Garden Room is a fast and affordable alternative to a traditional brick extension with most installations being completed within 2 weeks.
As with our conservatory roof replacement system, the Iconic Garden Room is extremely thermally efficient with its multi-layered insulation system. The engineered timber structural columns are packed full of insulation, creating great heat retention and also eliminating external noise. Combine this with the 0.15 U-Value of the new tiled conservatory roof and new A-rated windows and you've got a warm and comfortable room that will lower your energy bills.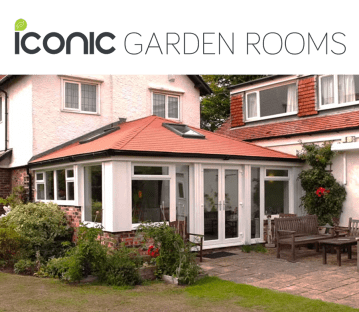 Our Home Owners Say
The Workmen Chris and Rich have done a fine job here and i would recommend your chaps to anyone as i was recommended to you, I am thinking of having a porch build so please come and see me to work out the costs.
Many Thanks.

Mr & Mrs Smith
The Electrician has finished and the plaster has been, everything went very smoothly and that is a credit to your ream, the new roof looks great with the windows and french doors, the new lights just topped it all off, I have sent you some photo's hope you like them and they can be of use. If you want anyone to come and view the finished work let me know, My Friend Mr Jennings has told me you are going to see him after he saw mine and was very impressed.
We are so pleased with the standard of work from your workmen and how clean and tidy they have been, it makes a big difference, my wife was so pleased when everything was finished all we had to do was put the furniture back in. We would happily recommend CRS to anyone.
Thank You.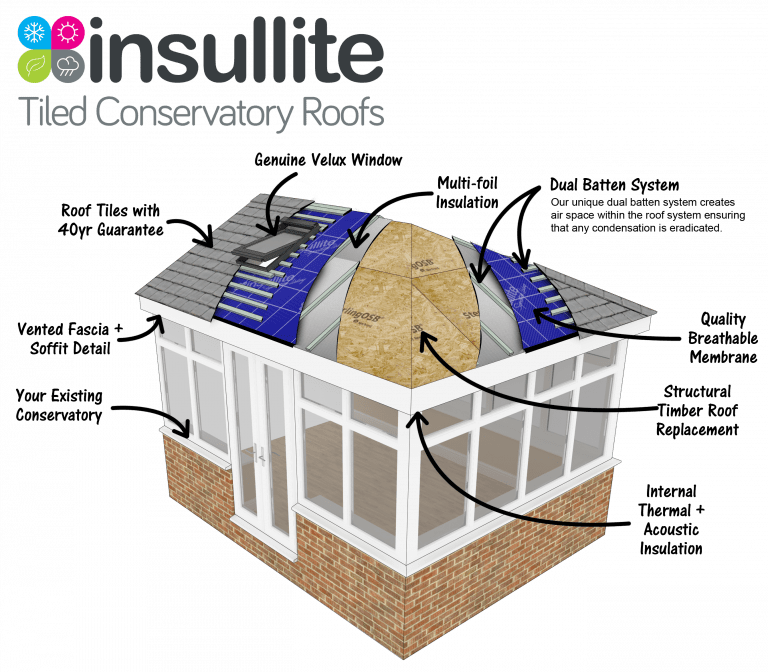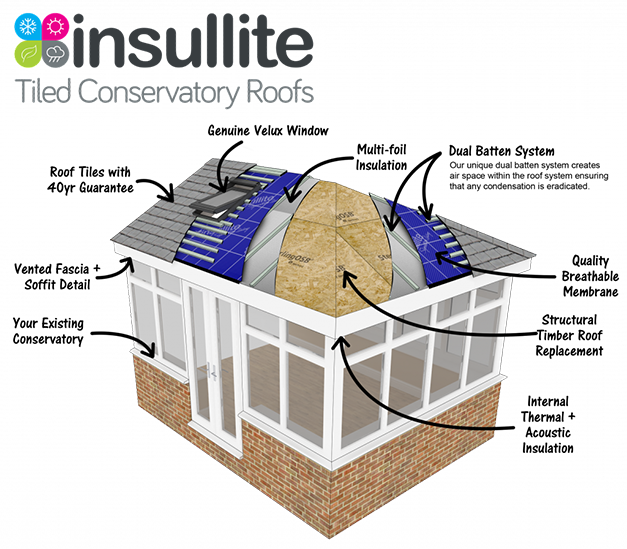 The Insullite Tiled Conservatory Roof.
Its a well known fact that conservatories are freezing cold in winter and boiling hot in summer, there are only a couple of months a year when you can enjoy your conservatory. This is due to the fact that many existing conservatory roofs are made using glass or polycarbonate sheets, these materials have virtually no thermal properties. The Insullite roof system's structure is robust and designed to stand the test of time.
The structure has been developed to put minimum stress on the existing conservatory frames, we do this by employing an intelligent structural system which transfers load back to the house structure, so unlike many other tiled conservatory roofs on the market, this puts minimum stress on the conservatory frames.
The Insullite conservatory roof system uses a timber structural system because unlike aluminium it doesn't conduct hot or cold, meaning that there is no risk of condensation inside the conservatory roof. The Insullite roof system is fully ventilated beneath the tiles making it 100% condensation free.
Our attention to detail during the design and manufacturing process has ensured that our tiled conservatory roof system has been granted building control approval, giving you extra piece of mind that you are in safe hands with CRS Bradford.
Trusted Brands